Regular price
Sale price
$31.00 USD
Unit price
per
Sale
Sold out
Share
"The quality of your life is a direct reflection of the quality of the questions you are asking yourself"  - Anthony Robbins
Life is full of challenges, how we see them determines our happiness. 
REFRAME is a deck of questions, designed to expand your perspective and take your thinking to new places. A tool to help you work through problems, learn lessons and develop a greater sense of self-awareness.


The questions are framed around four of life's inevitable situations.
Disagreements
Decisions
Transitions
Mistakes (Hindsight)
View full details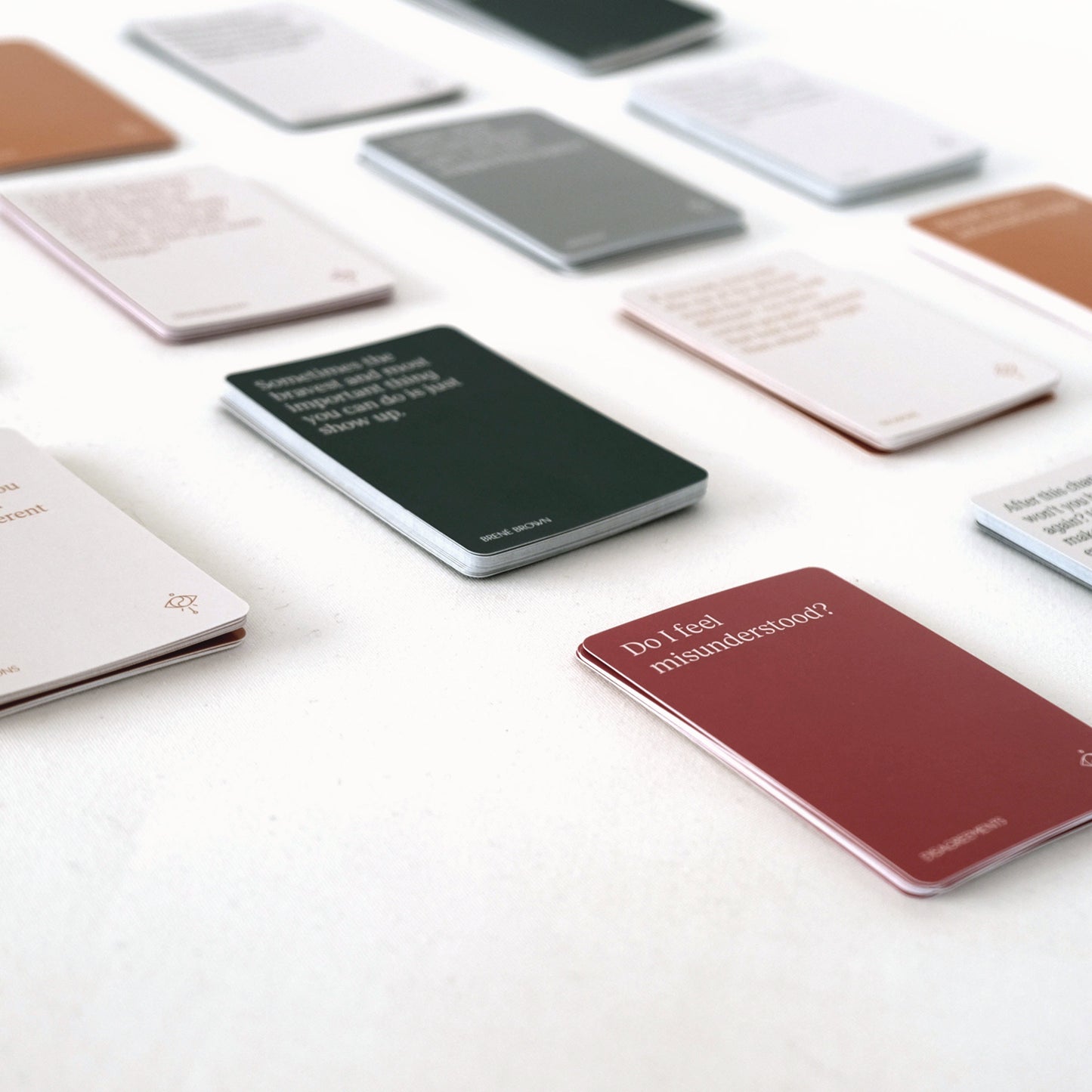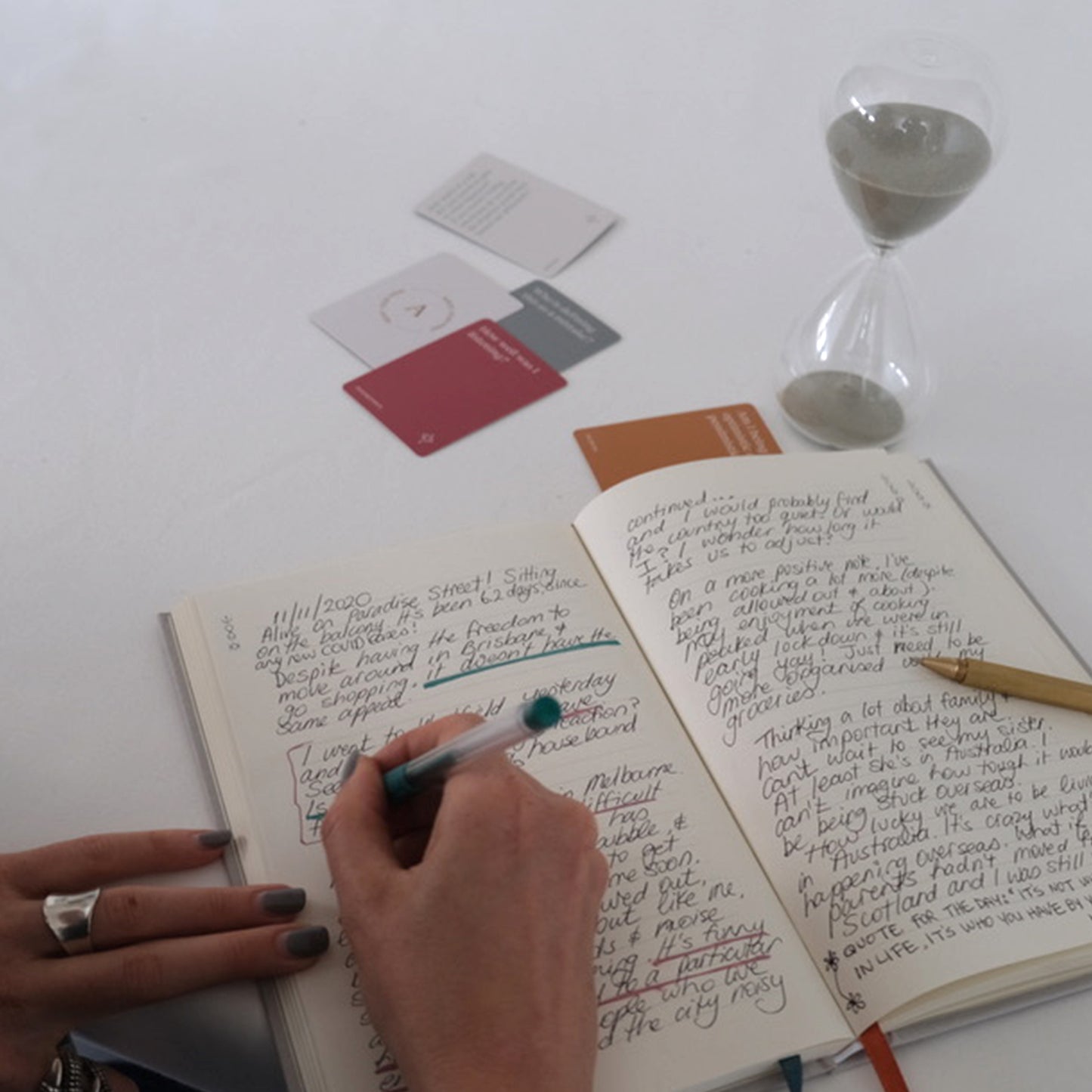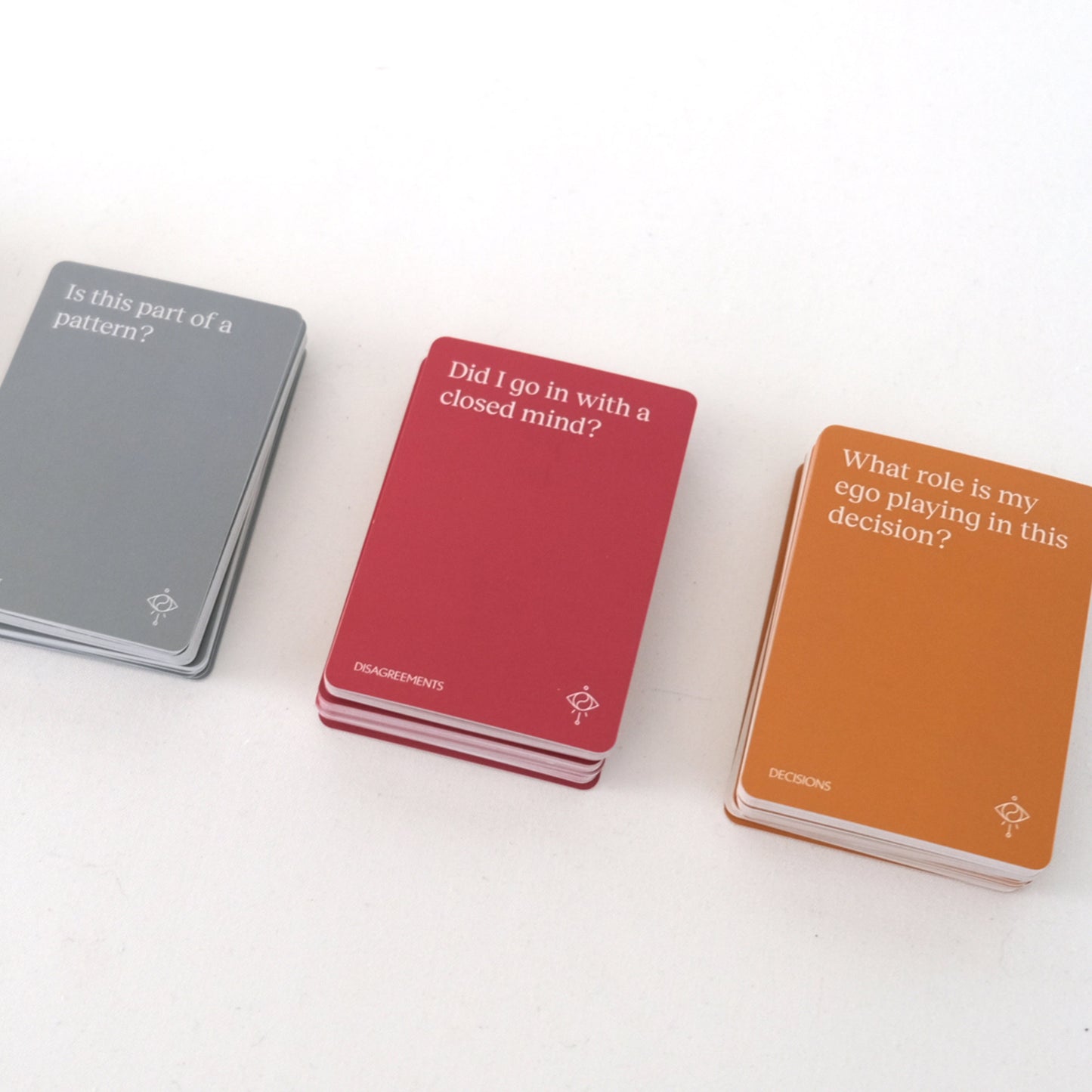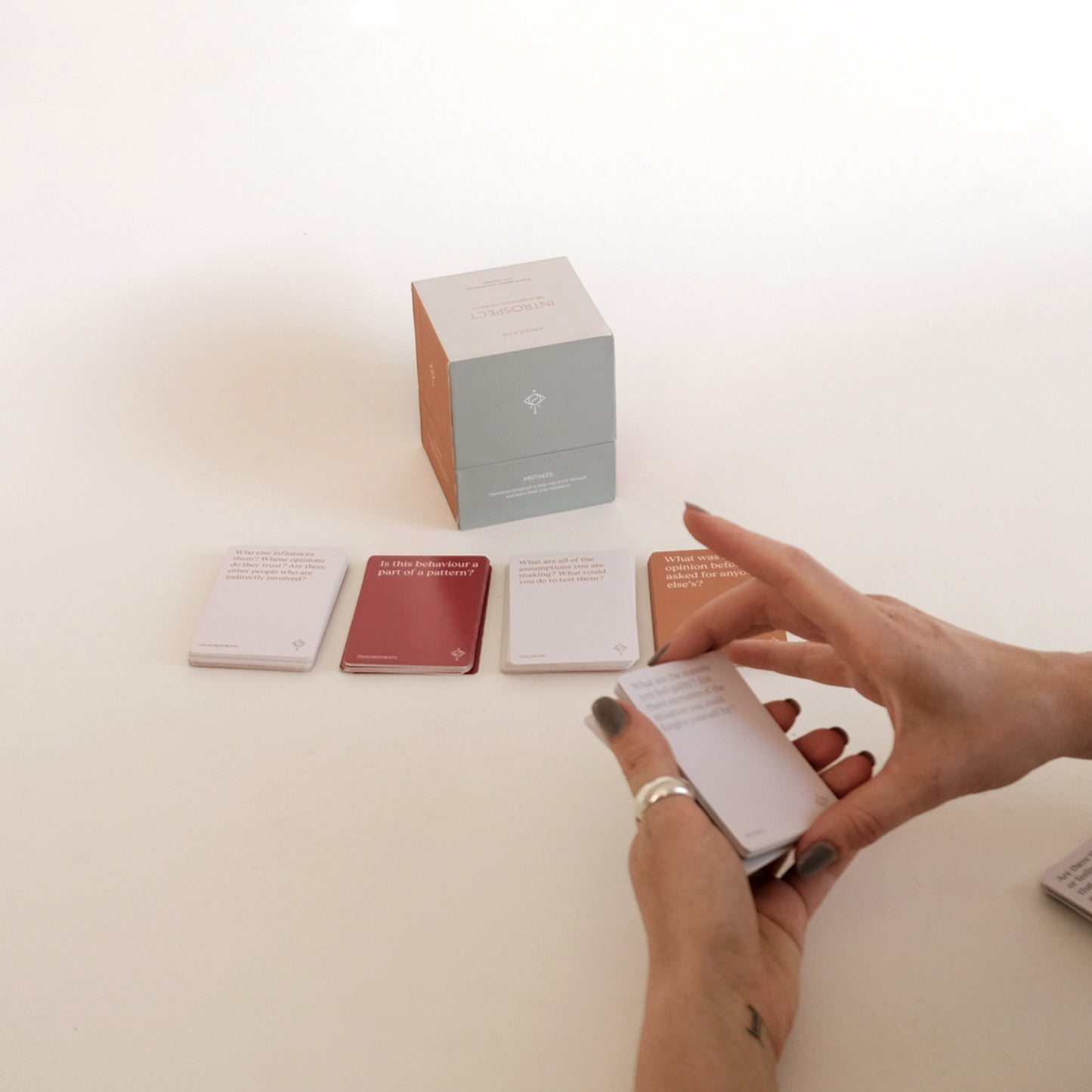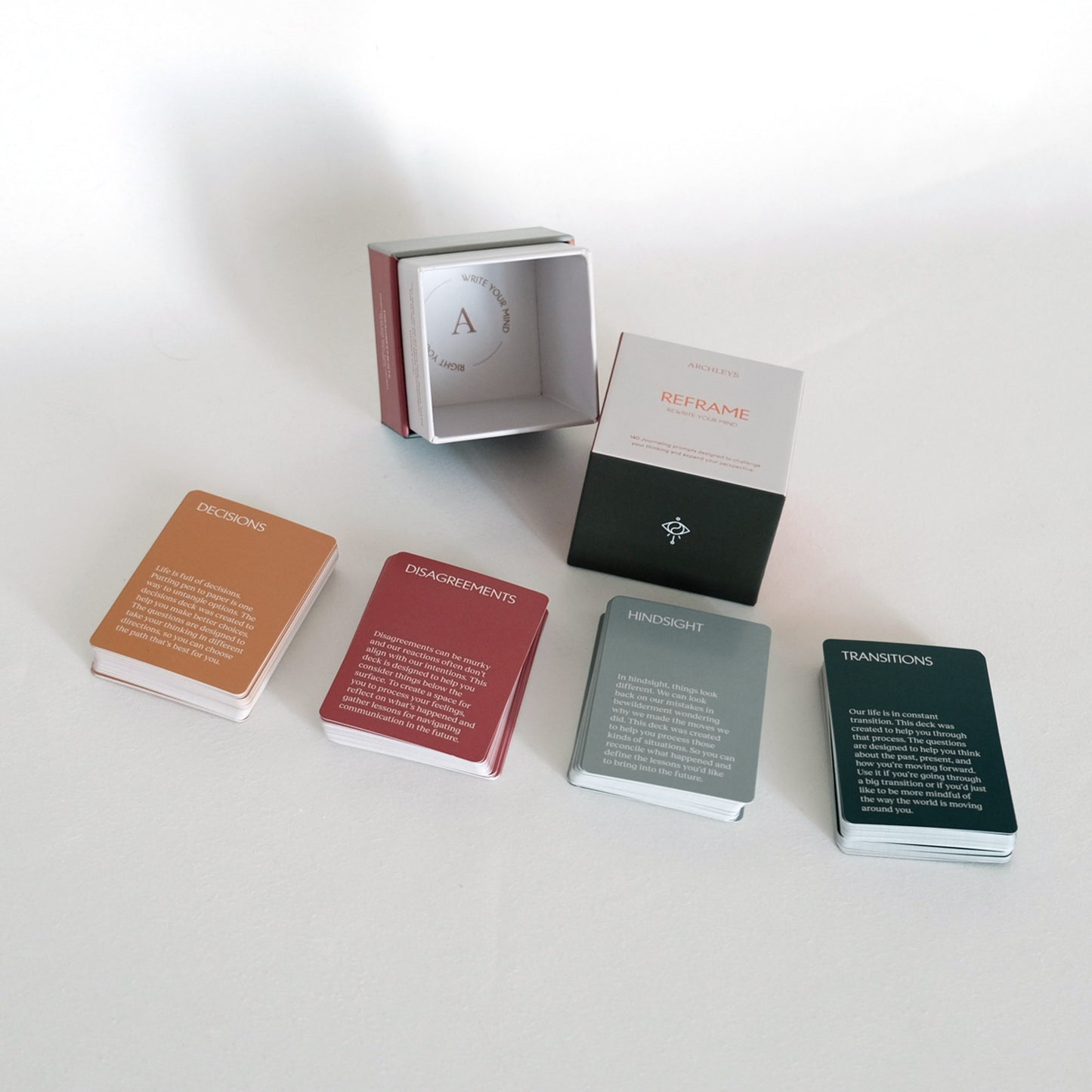 Expand your perspective.
140 Journaling prompts. 4 Core Categories.
Consider things below the surface. Create space to process feelings, reflect and gather lessons for the future. 

Make better choices. Take your thinking in different directions, so you can choose the path that's best for you.

Process mistakes. Reconcile what's happened and define the lessons you'd like to bring into the future.

Think about the past, present, and how you're moving forward. Or want to be more mindful of the world around you.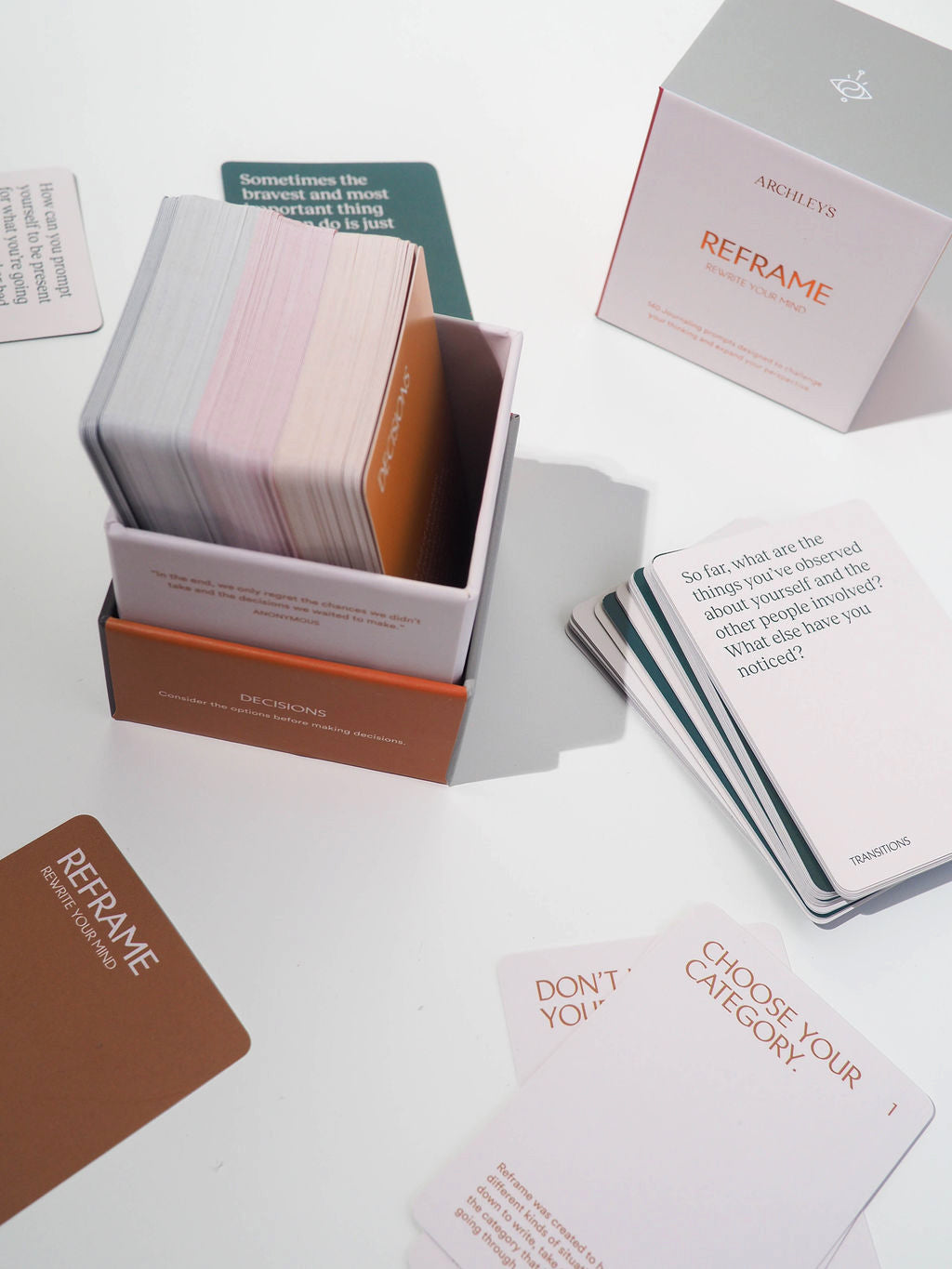 Reframe can help you help level up the way you think.
- Challenge your thinking
- Break out of negative thinking patterns
- Notice your biases
- Make considered choices 
- Cultivate empathy
- Deepen your journaling practice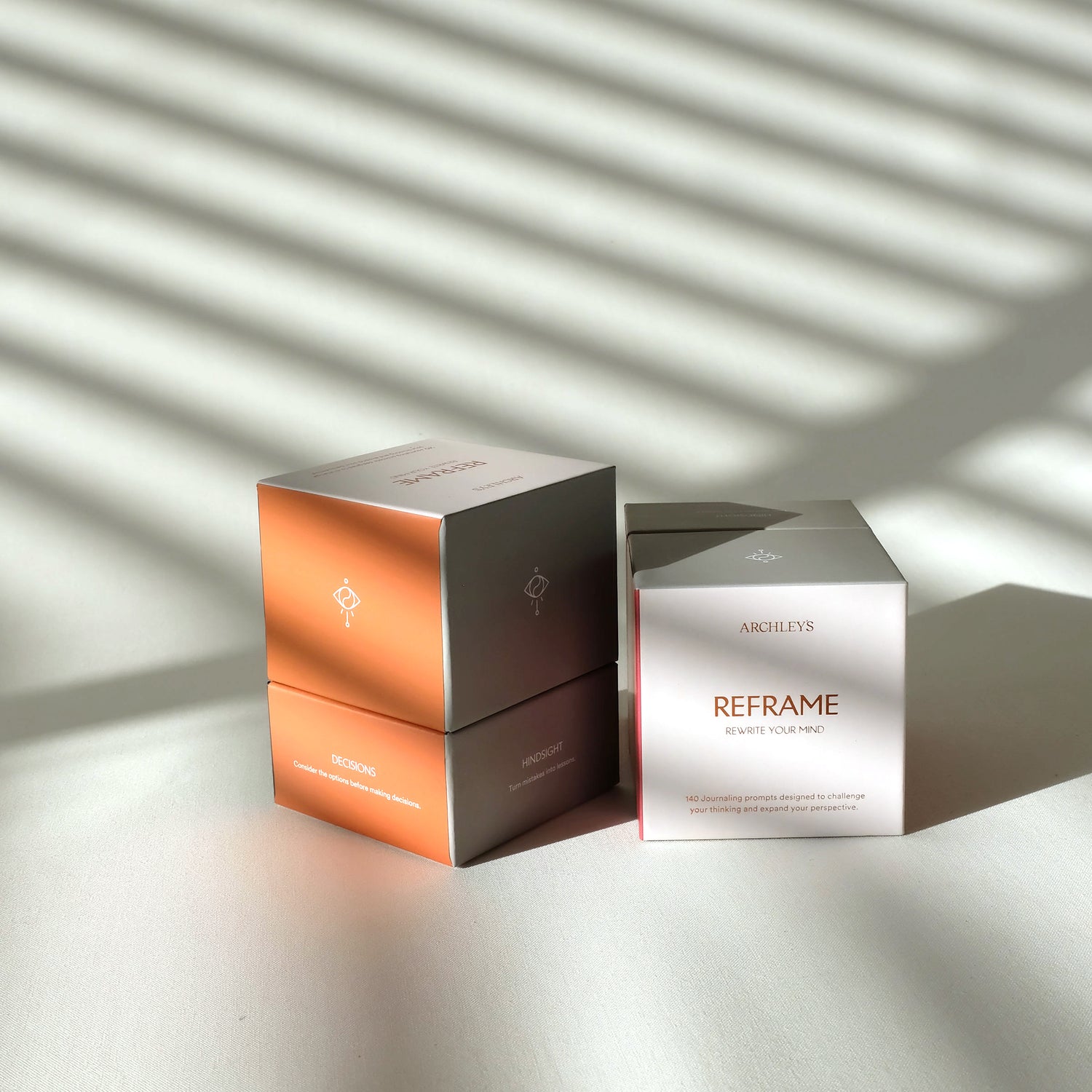 Beyond journaling
REFRAME is also being used as an expansive relationship tool. Couples are using itto unearth issues and move through tougher conversations. To cultivate empathy and gaining a better understanding of one another.

Corporates are using it to facilitate group discussion and promote expansive thinking. Serving as a prompt to get minds moving.

Business coaches are using itas a discovery tool for their clients, integrating the practice of journaling into the work they're doing for solo introspection.